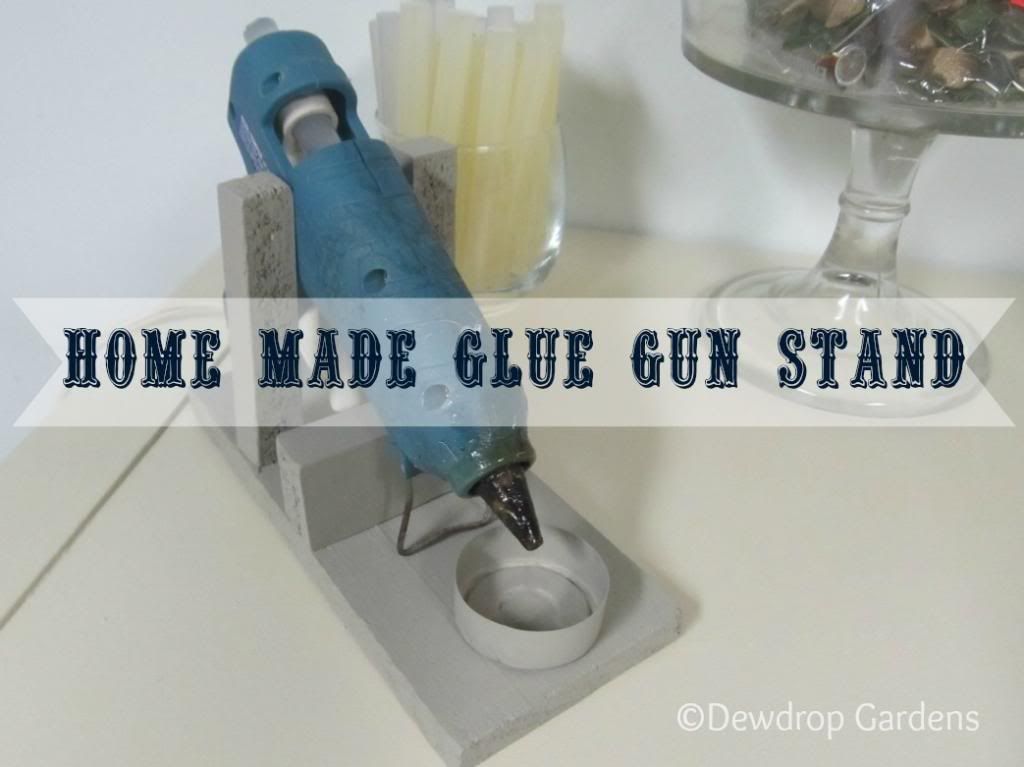 Did you notice my glue gun in
yesterday's post
?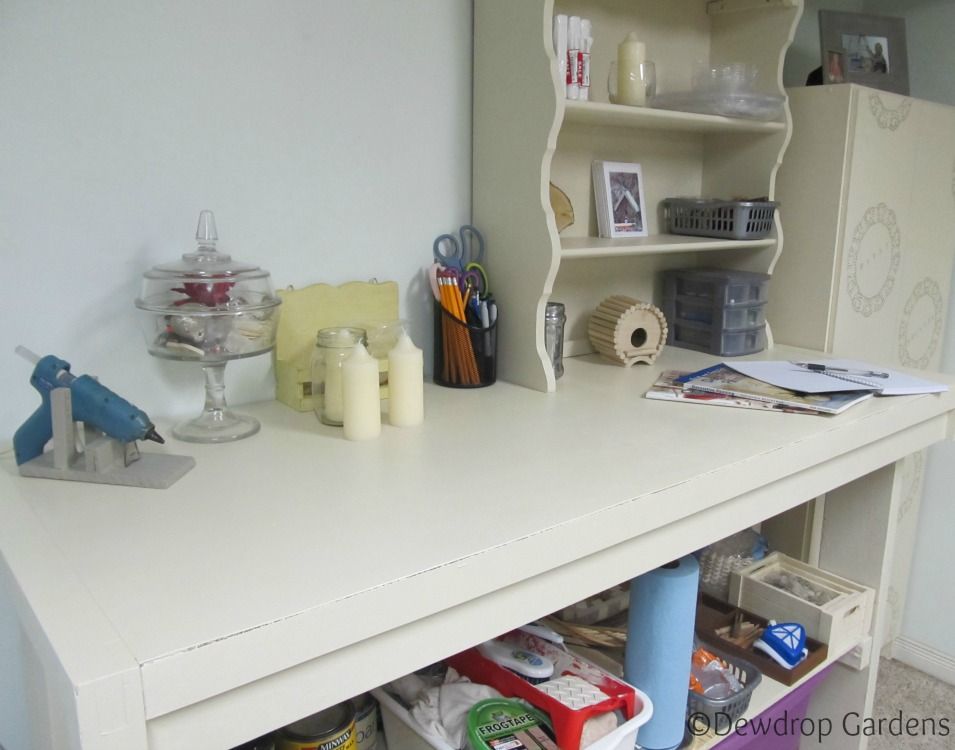 Last week I saw Whitney from Shanty 2 Chic post the glue gun stand she made and I thought she was a genius. I had to make one myself, I was tired of using a plastic plate and having the gun fall over all the time.
I cut scrap wood pieces to size, pre-drilled the holes, and screwed the pieces together. Then I used my free Pantone paint in Goat to finish it off.
Yes, the wood split when I was drilling in the screws. Overkill using a drill for screwing in these small screws.
While I was painting, I added a couple coats to this old mini shelf, since I had the brush going and all. It will go on the crafting bench.
And of course, I don't have any during photos. No fear, you can see the full tutorial at Shanty 2 Chic's blog. I can't improve on her instructions!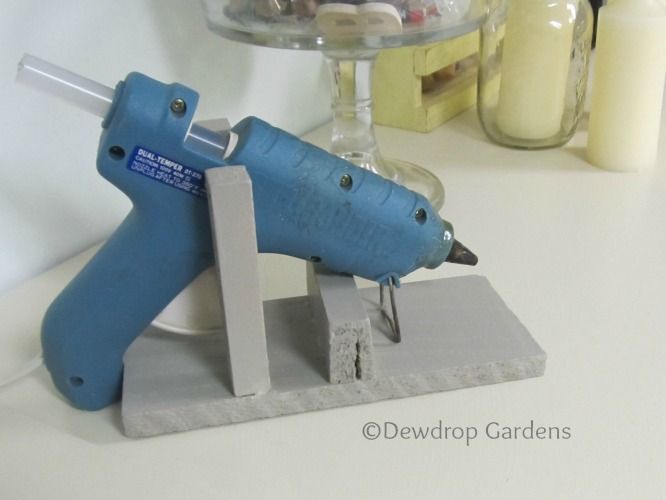 I didn't have any tile pieces so I ended up painting and gluing on an empty metal tea light. Works for me.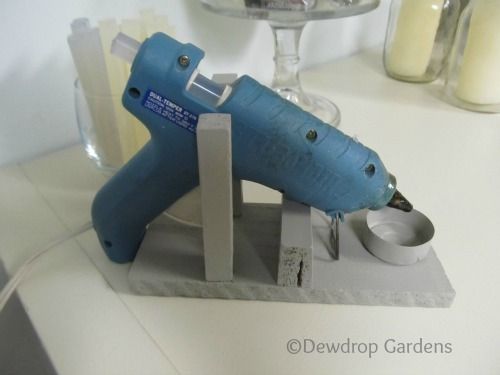 It looks off centre, but it really isn't.
And I'm storing my glue sticks in a large dollar store votive holder.
I have to say, I'm loving my new glue gun holder! So simple, yet so effective.
What do you use to hold your glue gun? Did you make a stand, or
buy one,
or do like I used to do and set it on whatever is handy?
I'm sharing with:
Funky Junk Interiors
Power of Pinterest