At this time of year, when I'm starting to get fed up with winter, it's wonderful to see some blooms inside. Forcing bulbs and flowering branches is an easy and inexpensive way to get the look of spring.
Cut a selection of branches off shrubs that flower from your yard. Larger branches will need to have their ends cut or hammered to help the water penetrate their thick stems.
Arrange the branches in vases with fresh water, changing the water every couple of days.
Arrange bulbs in glass containers with rocks on the bottom. Fill with water up to the root end. Add some small twigs from your shrubs with the bulbs.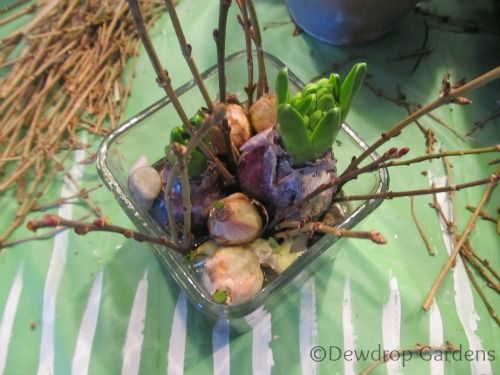 Plant some bulbs in pots and add more twigs. You don't have to plant the bulbs as deep as you would in your gardens, the tips can be just reaching the top of the soil. Add moss or bark chips to the pot for a decorative touch.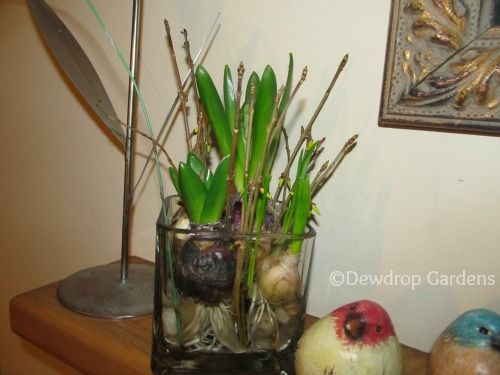 The bulbs are starting to grow! And the branches have buds on them.
The forsythia are blooming in a vase I decorated with burlap and a yellow bow. The pussy willows have not bloomed yet, hopefully in time for Easter.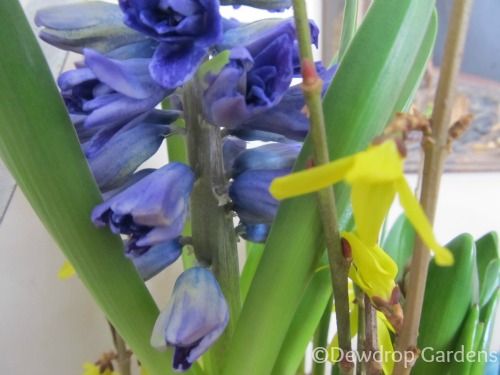 This hyacinth is actually purple.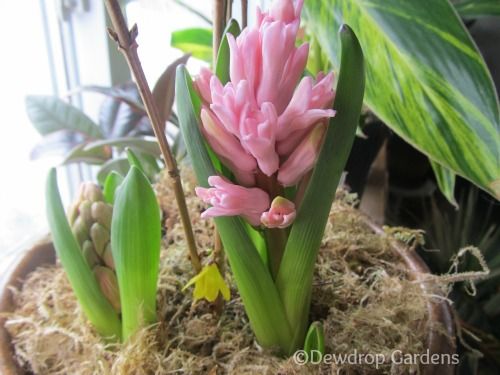 A bit of Easter for the spring mantle.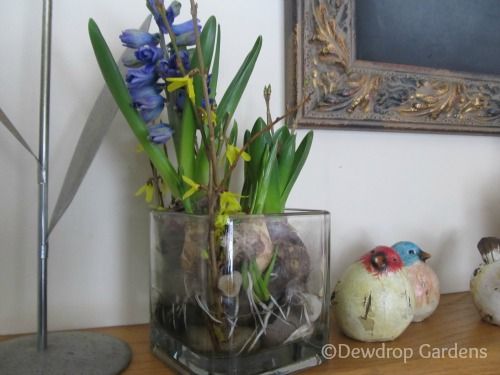 Have you tried forcing bulbs and branches? Don't you love the look of spring when the snow is still piled up outside? I sure do!
I'm sharing with-
It's Party Time!
Bouquet of Talent Linky Party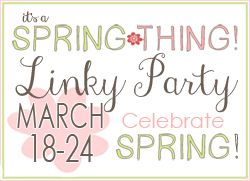 Spring Thing Linky Party